Warcloud c'est pas que des pochettes de psycopathe c'est aussi des lyrics de déglingés, des métaphores, des références à de la bouffe,...
Pour l'anecdote le MC faisait parti des
Black Knights
un groupe West Coast et du wu-fam également. Avant de se lancer en solo il s'appellait "Holocaust" mais il a trouvé préférable de changer à cause de la communauté Juive.
Assez parler voici ces deux albums supposé :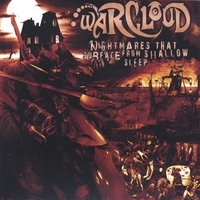 Tracklist :
1. America
2. Island of Dr. Warcloud
3. Ghost Pirates: Old Los Angeles
4. Strawberry Cream Champaigne Featuring Crisis & Monk of Black Kn
5. Something Is Going To Make Me Smack This Bitch
6. The Beer Song
7. Old Toy Room/A Pie In The Window
8. Vicious Killer Beez
9. The Renaissance
10. In The Hall of the Warrior King
11. Channel Warcloud
12. Mad Axes
13. Mics, Turntables, Spray Cans & Records
14. Falling Hammer
15. Fever Dream
16. Stay Wit' It
L'album est sorti en 2002 (??), il est presque totalement produit par Skarekrow.
hit it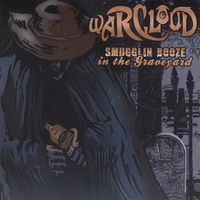 Tracklist :


1. Dark City Choozer Grave Roller Coaster Tycoon
2. Smuggling Booze in tha Graveyard
3. Trap Door: Geppetto Strombolli
4. Castle Freak of Bone Romania
5. The Mighty King of Swords
6. The Last Huvering Castle
7. Battle Ship StarShip Warcloud Shakespear Cliff
8. 9 days of wine & Roses
9. Shuffle Heavy Gun-Powder
10. Lost Soldier of Wu-Tang
11. Tha Wolf Pack
12. Vampire Kung-Fu
13. The Tombstone Auditorium Where the Sidewalk Ends
14. The Dead Man & His Stepson
15. On the High Side of the Sky
16. Angry Men from the Graveyard
17. Gun-Low-Glance
Sortie en 2002 également, à la produit par Skarekrow, 4th Disciple, The RZA et Cilvaringz.
hit it